As we write this, the chestnuts are roasting on an open fire. Just above them, the stockings have been hung with care, in the hopes that you-know-who will soon be there.
This means it can only be late December, the week or so each year that always prompts reflection on what was and what is yet to come. That means it's time for the ImplantBase holiday letter.
What a year it was. Over the last 12 months, we've shared an array of key insights on digital transformation in the orthopedic device industry with you:
That's just a sampling of the new content we shared on our blog each month this year. When deciding what to share in December, we realized that, for many of you, this is the busiest month of the year. We've already said a lot—and we'll have a lot to share in 2020. Instead, it's important to all of us at ImplantBase to express our thanks. We are grateful for our customers—longstanding and new—who are part of our community.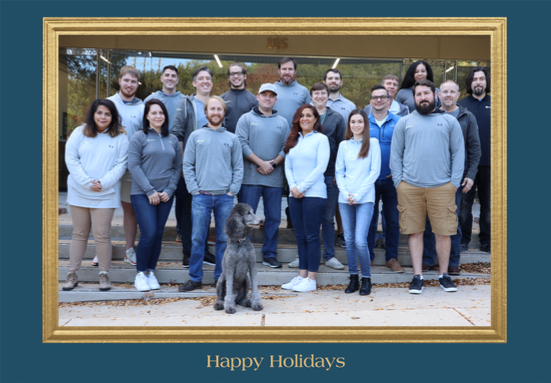 We're also thankful for another banner year. For the fourth year in a row, we've grown by more than 30%. With 12 new customers—and 12 successful new integrations—we're finishing 2019 on a high note. In addition to welcoming new customers to our community, we also introduced two new modules: Advanced Supply Chain and our V2 Commissions.
Of course, 2020 is just a few days away. Like you, we're excited for what the new year brings. As our manufacturer customers continue to achieve extremely high field adoption rates (yes, 97%), we'll be renewing our focus on tools for the field. Since the beginning, distributors have been our key focus, and you can expect to see some significant upgrades to our distributor user experience. We'll also be rolling out our Distributor Logistics module, with powerful tools like case load-out templates, drag-and-drop functionality, and asset scheduling to make the logistics scramble far less painful for everyone—and boost support for surgeons and patients. We'll also be continuing to make enhancements to our mobile experience.
What's driving our 2020 priorities? Simply put: the promise of new ways of working. We founded ImplantBase ten years ago with the vision of a truly connected supply chain. And we recognized the potential that scenario had to totally upend tired, ineffective ways of working. A digitally connected supply chain eliminates the blind spots that can cost you sales and opportunity as you grow your business. It ends the system fragmentation that compromises the data you need for visibility and decision-making to meet market demand, to innovate, and to grow. It frees your talent from the cumbersome manual processes of data entry, case management, commissions, and more—so, with new tools, they can focus on growing relationships and developing new products.
As the year comes to a close, we're optimistic that a sea change is underway: our industry is realizing that some of the most persistent administrative and field challenges can be fixed easily, and at a lower cost than anticipated. In fact, transformational change—which our platform makes possible—is often something a company can't afford not to do. Will 2020 be your year?
Best wishes for a bright holiday season. Thank you for making us part of your year.
Yours,
The ImplantBase team